WELCOME TO OUR COMMUNITY!
BAC is a safe place where artists support each other while also receiving elite, thoughtful training. We focus on PROCESS, JOY and a HEALTHY MINDSET.
Our community is for middle, high school, college and early professionals who want to dive deeper into the work.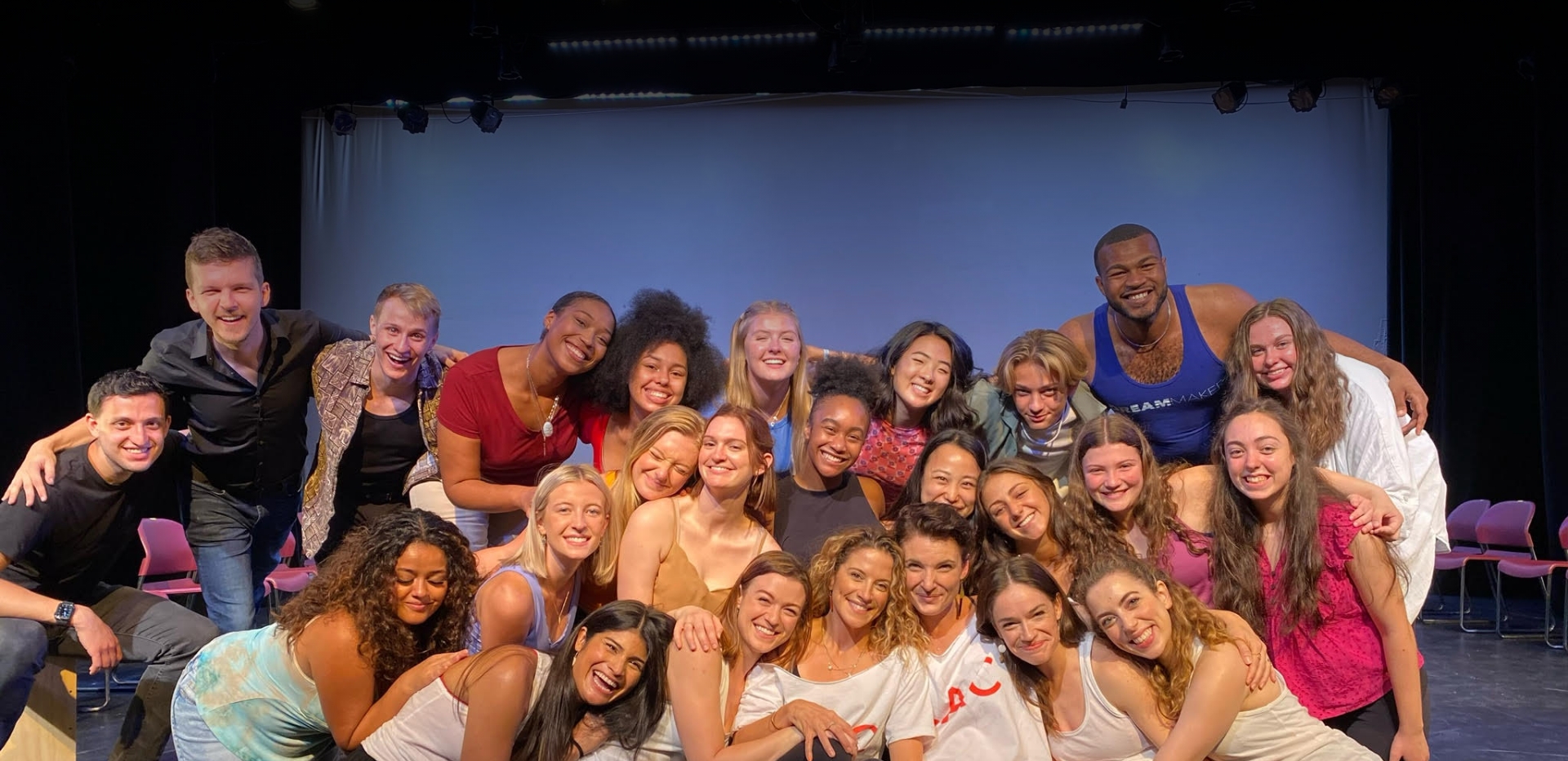 "BE WHO YOU NEEDED WHEN YOU WERE YOUNGER."
Dear Artists,
We are so happy you found us here and are getting a glimpse into BAC and who we are. We are Alexis and Chryssie, best friends, performing artists, passionate educators and the co-founders of Broadway Arts Community since 2017. We have both had lengthy careers that have spanned Broadway, film & TV. But, the best part of us is not our resume, it's our friendship. We met on the 1st National Tour of Fosse in 2001 and we've been soul sisters ever since. If you read to the end of this note, Welcome! We're excited to meet you!
Love, Alexis and Chryssie
More on Alexis and Chryssie Here
We have walked through 20 years of this Biz together and through it all have shared a passion for teaching and passing on what we've learned. We have been on faculty at AMDA in New York and Los Angeles, as well as UCLA in Los Angeles. We are also both professional choreographers and directors as well as educators and mentors. Alexis most recently choreographed Damn Yankees at Musical Theater West in Los Angeles, and Chryssie will be directing and choreographing a production of Nunsense, the Musical in Fort Myers, FL. We have also trained A LOT. Alexis graduated from Yale University, Cum Laude, with a B.A. in Theatre Studies, and Chryssie graduated with a B.A. in Performing Arts from St. Mary's College and a certificate in Musical Theatre at the AMDA New York.
Now, in our 40's after our focusing on performing and training, we have combined our resources, connections, love and experience into BAC. We do our best to practice the tools we teach, incorporating mindfulness, goal-setting, self love, and a strong value of lifting each other and our people up. All this has led us to create BAC, a place for emerging artists to gain not only top notch training, but also a family. Knowing an artist has a community to lean on is essential in making it in this industry. We are so happy you are here. If you want to work with us, check out how to TRAIN WITH US or email here for more info.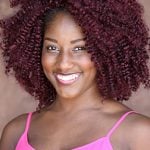 Megan Corbin
AMDA Graduate and BAC
Broadway Arts Community was one of the best experiences I've had as a professional artist! Before going, I thought that I was only a dancer. After the camp, I'm now a lot more confident in singing and acting! Singing in front of others has always been a fear of mine, but thanks to Alexis, Chryssie, Michael and all of the other guest teachers that worked with us, that fear is long gone and this is only the beginning! Thank you all so much!!!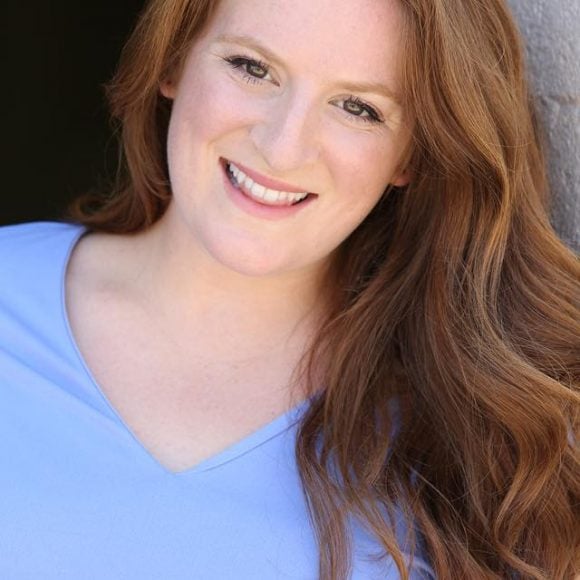 Chloe Lafleur
Loyola Marymount Graduation, and BAC
I could not speak more highly about Broadway Arts Community! Chryssie and Alexis have developed a smart, challenging and FUN environment for individuals to grow and hone in on their craft! Their passion and professional experience is absolutely palpable when you are in the room with them. This workshop will push you to grow in all areas of movement, vocals and acting techniques. ANY level can benefit from this environment. Broadway Arts Community is worth every second of your consideration and time. Don't miss a unique opportunity to train with industry professionals and GOOD HUMANS!!!!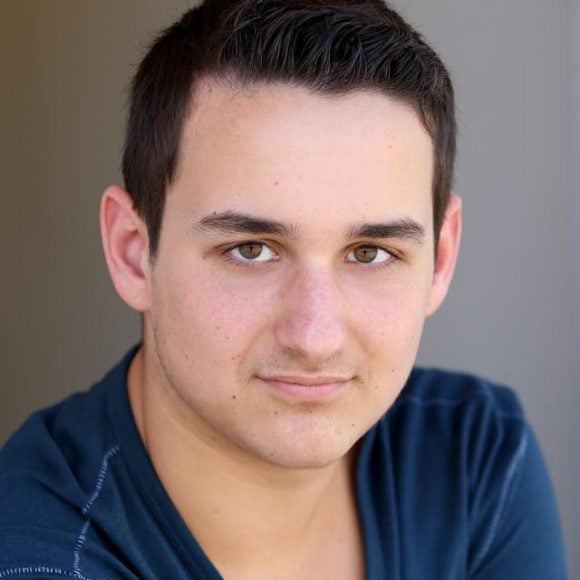 AJ Urban
High school sophomore, BAC
The experience that I have had is so amazing. The blood, sweat, and tears that went into this intensive shows how much we bonded. I have never been in a group of like-minded people like this.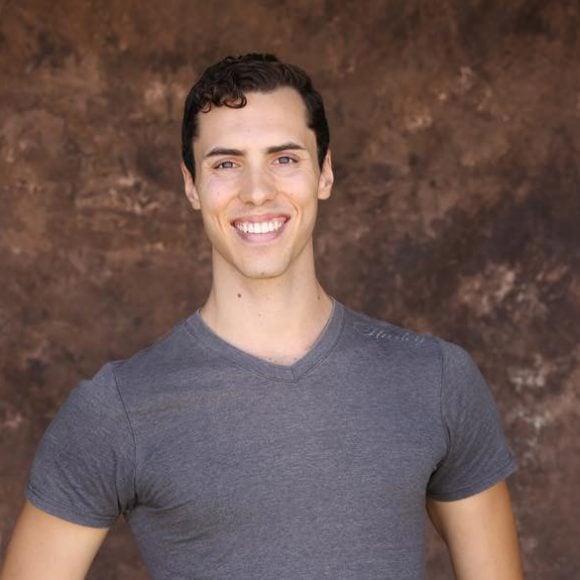 Ty Koeller
Current Musical Theatre student UCLA
This camp was an absolutely amazing experience! Chryssie, Alexis and all the guest teachers offer so much insight that helps you grow in singing, dancing, and acting. Getting to work with these incredible teachers every day for a week equipped me with helpful audition tips and experiences that I will take with me forever. I personally loved the workshop feel of each session and the support that I felt from the rest of the students. If you are considering it, I highly recommend investing in this camp!
BROADWAY ARTS COMMUNITY IS…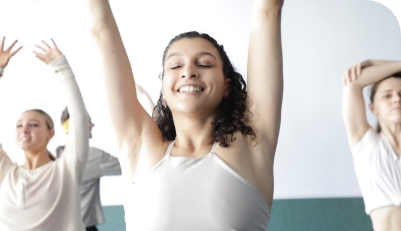 FREEDOM
Freedom to express yourself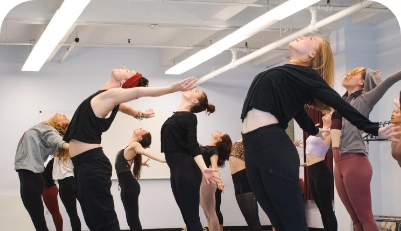 EXCELLENCE
Excellence in dance, acting & vocal training with Broadway pro's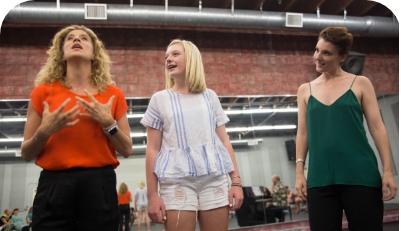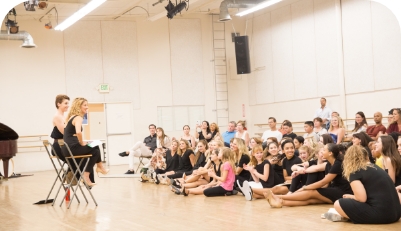 DIVERSE
For all backgrounds & abilities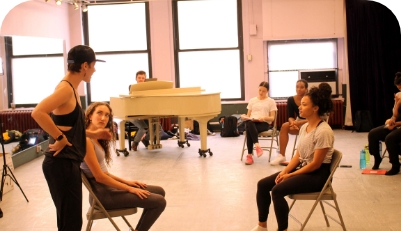 TRAINING
A slice of conservatory training gearing up for college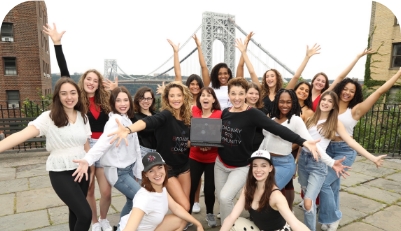 RE-ENERGIZING
A re-energizer for the pro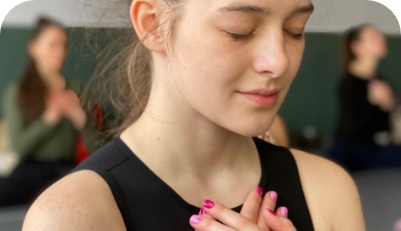 SELF-REFLECTING
Provides time for journaling & self reflection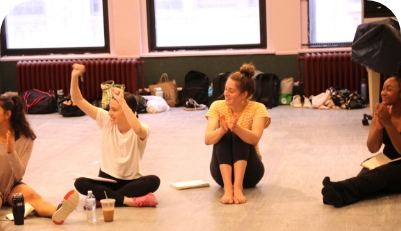 A HEALTHY MINDSET
An opening to a healthier mindset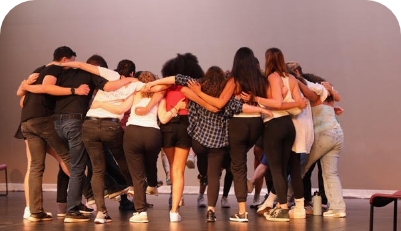 CONNECTIOn
Connection to ourselves & others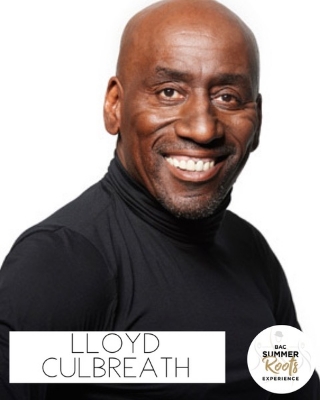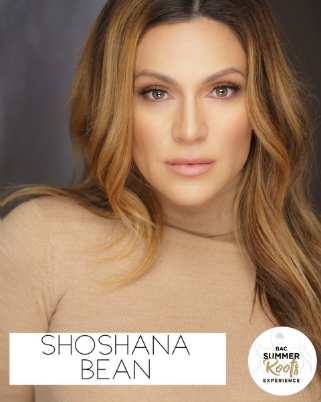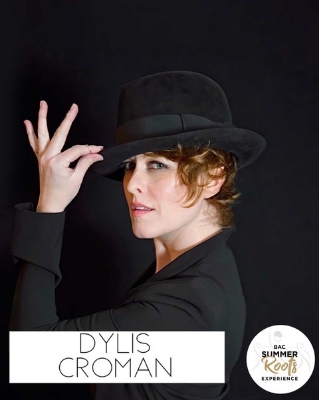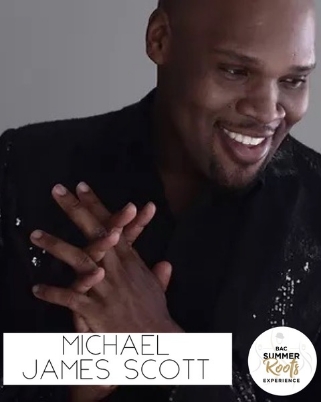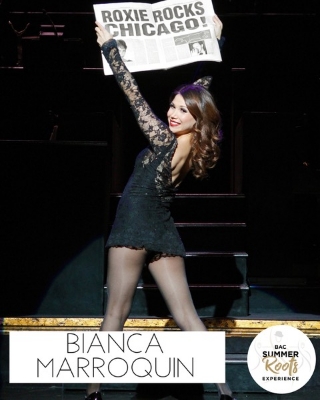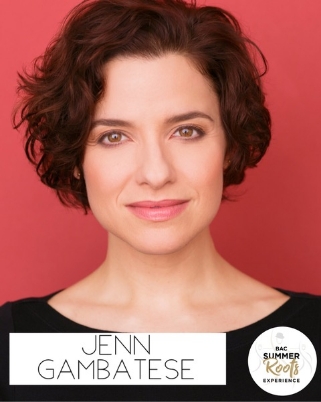 BAC'S "BROADER THAN BROADWAY"
We are excited to provide scholarships to BIPOC artists through out "Spotlight Scholarship." In 2022, we provided 6 scholarships to students of color to attend our NYC Summer Roots Experience.
BAC is expanding further in outreach in keeping with our mission, Broader Than Broadway. We are adding a non profit sector to BAC and working with organizations locally ,as well as Youth Theatre Kenya and Dance Center Kenya to provide Broadway training to those who have not had access. We continue to grow in this way in support of creating opportunities for all people.
STORYTELLING YOUR SONG: 3 TIPS CHECKLIST
By Alexis Carra & Chryssie Whitehead
Approach singing as storytelling on pitch. Great storytelling is behaving truthfully under imaginary circumstances.
Stay in Tune!
Sign up for our newsletter to receive audition tips, updates on workshops, and more!